Hannah Markham
Born 1861 - Died July 1929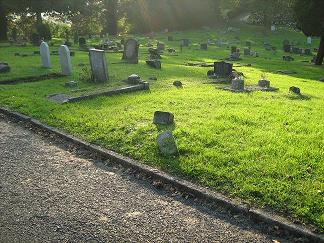 Hannah Markham (daughter of William Markham & Elizabeth) was born in 1861 in Sproughton, Suffolk, England.
She married George Henry Bird at St. Matthews Church, Ipswich, Suffolk, England on 4th April 1880.
She died in July 1929 & was buried in Ipswich Old Cemetery.
Public Grave Plot BB-4-25. Later purchased & marked by memorial to Mabel Neave.
Children of George Henry Bird & Hannah Markham
Harry Ernest Bird Born 1882
Rose Bird Born 1883
Ethel May Bird Born 19th January 1896
Lillian Bird Born 1898
This Page Last Updated 19/11/2008